BBK High Flow H Pipe - Off Road Race Use 86-93 Mustang 5.0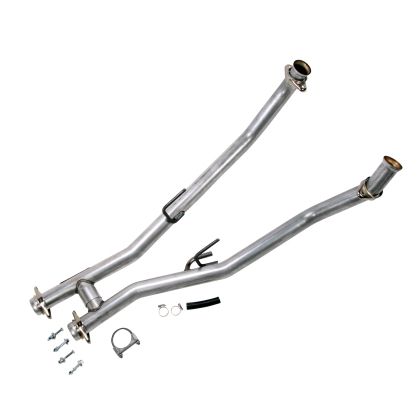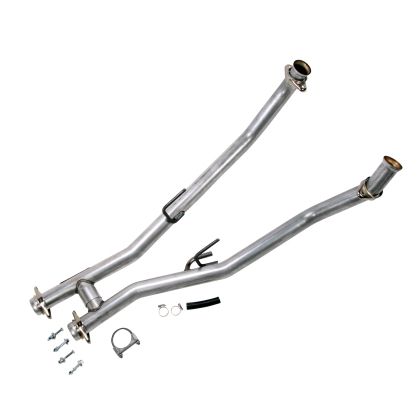 BBK High Flow H Pipe - Off Road Race Use 86-93 Mustang 5.0
Part Number: BBK1507
Racing a Mustang? BBK's CNC series off-road race H-pipes could be just what you're looking for to get more muscle for your hyper-pony. These pipes are an easy bolt-on fit and deliver an extra 15 to 20 hp. They're made from 16-gauge, aluminized, 2 1/2 in. tubing and are fully computer mandrel-bent, with OEM-quality die-stamped flanges. As the "off-road" in the name indicates, these pipes are for race use only. However, they do have factory-type air-pump and oxygen-sensor fittings.
Manufacturer's Part Number:1507
Part Type:Exhaust Crossover Pipes
Product Line:BBK CNC Series Off-Road Race H-Pipes
Summit Racing Part Number:BBK-1507


UPC:197975015075
Header Style:Shorty
Pipe Style:H-pipe
Pipe Diameter:2.500 in.
Includes Catalytic Converters:No
Pipe Material:Mild steel
Pipe Finish:Aluminized
Oxygen Sensor Bung Included:No